Online Rebate Centers

- Find rebates and save money
Neosporin Essentials Trial pack Try Me Free Rebate -
refund of up to $13.99.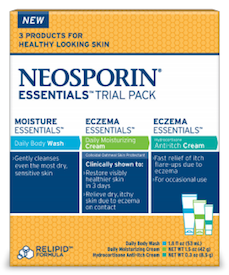 Free Lysol Dual Action Wipes -35 ct. size and up to a $3 rebate. Receipt must be dated between 12/2 and 12/31.
Free Koolatron Folding Snowbrush (After Rebate) ~ Could be a Money Maker!!
If you live in the snow like I do, grab this Koolatron Folding Snowbrush from Sears for $13.49 with a mail-in rebate of $14.99! That makes this completely free! Receive free shipping by having them send it to the store and picking it up there!
Purchase must be made before Jan. 31, 2013, must be
postmarked by Jan 31st 2013 and received by Feb. 15th, 2013. Sponsor is not
responsible for late, lost, mutilated or misdirected mail. To check status of your
rebate call 1-800-265-8456. Allow approximately 6 to 8 weeks for delivery. One
refund per customer only.
Free G-Oil 5w-30 Synthetic Oil 5 Qt after Rebate! Use this $26 value rebate

from Green Earth Technologies on your purchase of a 5 quart bottle or 5 one quart bottles of G-Oil 5w-30 Bio-Based Full Synthetic Green Motor Oil!
Right now, G-Oil 5W-30 Bio-Synthetic Motor Oil 5qt is on SALE for just $26 at Walmart.
Get free pair Dry Feet Therapy Socks when you purchase any one Kerasal product then mail in the completed rebate form with proofs of purchase [original receipt and UPC].
Tide Boost Vivid Money Back Guarantee ~ Tide is offering a money back satisfaction guarantee

to anyone who did not like their Boost Vivid White and Bright Pacs for any reason. Follow the instructions given on the refund page to receive your full money back.
Print
this mail in rebate
to enjoy a free bag of World's Best Cat Litter. Rebate is good on 7 or 8lb bags of litter only.
Get a free bottle of Kids N' Pets Stain & Odor Remover with rebate! Like Kids n' Pets on Facebook and download the Mail-in-Rebate form. Follow the instructions given on the linked page to mail in your form and get your rebate. Offer expires 30 days after register store receipt.
Receive a free tube of Carmex Moisture Plus ultra hydrating lip balm with rebate - up to a $2.99 value! Buy one specially marked Carmex Moisture Plus ultra hydrating lip balm between 09/01/11 and 09/15/12 at CVS and mail in the form along with the original UPC. Get the form
here
.
If your not satisfied with Brawny Paper Towels then send in the rebate form, receipt and UPC and get a complete & full refund with their money back guarantee.
Nestlé Good Start Rebate form! To receive your refund send the original UPC symbol (bar code) from product label, The complete original store receipt (circle product name, price and discount) and The completed Mail-In Refund form to the address provided.
Get a free bag of Hill's Science Diet Ideal Balance dry pet food. Choose Dog or Cat, register and then scroll down and click 'Try It Free' to get your rebate. Fill out the form and send in the necessary materials.