Don't know what to do with the kids on spring break? Here are some fun free events coming up!
Home Depot Free Kids Workshop
Home Depot Free Kids Workshops

are free "how-to clinics" designed for children aged 5-12. The hands-on sessions are offered on the first Saturday of every month between 9 a.m. – Noon at all Home Depot stores.



Upcoming Events:
Lowe's Free Build and Grow Kids Workshop
Recommended ages: grades 1 – 5. The first 50 kids to register and be present at the store at 10 a.m. will receive a kit, aprons and goggles.

Pre-registration is recommended, but not required.

You can register in the store. To preregister, click here.
Upcoming Events:
Recycling Truck
Saturday, April 12, 2014 (10:00 AM)
Free Kindermusik Class
"Our classes offer so much for kids – and the adults they bring along."
Bond with your child as you play, sing (no talent required!), dance, and giggle together. Your child will learn and grow through activities that stimulate brain growth, build motor skills, enhance social-emotional development, and much more. A trained, licensed Kindermusik educator seamlessly guides the class from one activity to the next and helps you understand what your child is learning. Your educator will also show you how to continue the fun—and the learning—beyond the classroom.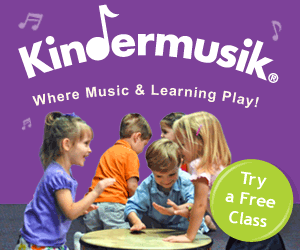 Free Pottery Barn Spring Special Events for Kids
Peter Rabbit Appearance
March 22nd- April 5th
Peter Rabbits will swing by select Pottery Barn stores to pose for pictures with the kids. Don't forget to bring your cameras for an opportunity to get your child's picture taken with Peter Rabbit!
Earth Day Treasure Hunt
Week of April 21st
Join Pottery Barn for an eco-inspired treasure hunt. Participants will get to make a plantable bookmarker!
Occasionally, participants get discount coupons for attending. Pottery Barn coupons are rare, so grab yours along with these great tips from decorating experts.
Here are some more free events coming up at your local Pottery Barn store. View the whole list of Kids Workshops and Pottery Barn classes on their website. Don't miss these Pottery Barn Free Decorating Classes, Events for Kids.
Lakeshore Free Events for Kids
Lakeshore Free Kids Craft Workshops – every Saturday from 11 a.m. – 3 p.m., for kids 3 and up.
Find & visit your
local Lakeshore store
for these fun in-store freebies!
Mar. 1
Wheels & Wings Note Clip
Imaginations really get moving as kids make and decorate these transportation-themed note hangers!
Mar. 8
Beautiful Butterfly
Spring is coming…and it's time to celebrate with a lovable, kid-crafted butterfly!
Mar. 15
Springtime Kite Craft
A spectacular springtime kite that kids create themselves!
Mar. 22
Colors-Of-The-Rainbow Mirror
No matter the weather outside, kids will always be happy to see their own reflections in this radiant rainbow mirror!
Mar. 29
Funny Fish Puppet
A friendly fish that children make themselves…and decorate with paint, sparkles and more!
April Crafts
Apr. 5
It's Spring! Bird's Nest
Celebrate spring—with a fancy feathered friend and colorful nest that kids design!
Apr. 12
What's Happening? Write & Wipe Schedule
Children will love planning their week—with a write & wipe schedule they decorate themselves!
Apr. 19
Sunny Days Light Catcher
Brighten up any window—with a brilliant masterpiece that captures the sun!
Apr. 26
All Aboard! Storytelling Puppet
Crafters create their own cute sailor and matching boat—and they're ready to perform a puppet show!